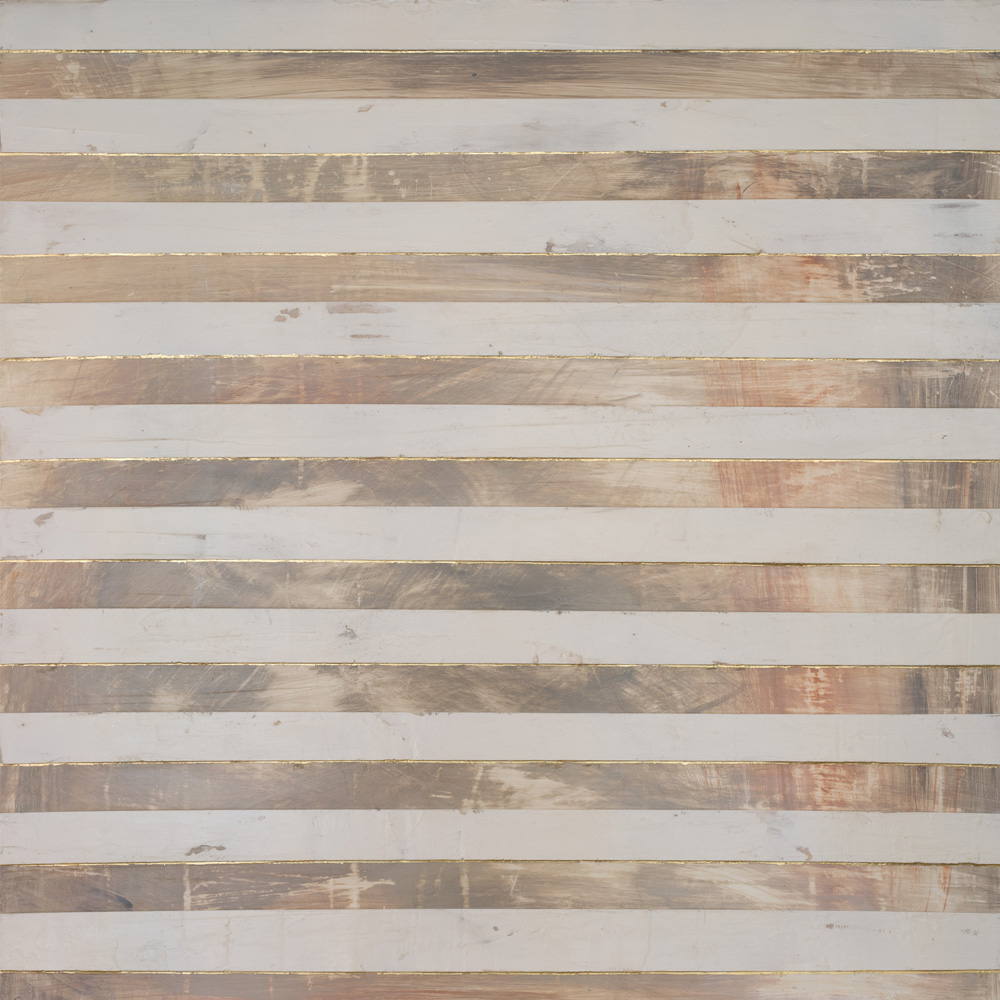 Artist's Statement
I like my work to feel thoughtful, have a quietness to it, a gentleness I think we all need more of in our lives.
I, of course, would like the viewer to feel it is beautiful and dynamic but also that it reminds them of something that has been with them all along but unnamed, familiar and comforting, already a part of themselves.
Inspiration and ideas also come from the sensuousness of the materials. Sometimes they lead me by the nose into achieving the feeling I'm looking for.  I'm constantly asking myself "does this match what I feel inside or is this something else?" But I also try to have my mind open to a new path if it emerges. Sometimes there are hidden places in the work that I might not be conscious of or meaningful long-cuts to the ultimate goal.
I often reference intuitive impressions of places and situations. I am not trying to depict a particular space or idea, and more leading the viewer into experiencing an internal shift into the feeling or atmosphere of the subject. Many years of making representational art taught me, for myself, that type of artwork was not the way to access these mystical places and share them with other people. It feels fulfilling and magic to paint this way, so I do. I hope very much that I am able to share that feeling with others.
About Stacy Nixon
Stacy Nixon lives and works from San Diego's back country and Northern New Mexico. Her artwork utilizes plaster, pigment, paint, wax and gilding. Through many years spent studying fine art and applied design, Nixon has developed a style which reflects an empathic experience of her surroundings and her inspirations range from contemporary music to ancient art. Nixon focuses her efforts largely on intuitive impressions of exceptional confluences between places and situations.
Exhibitions
Athenaeum Music & Arts Library 28TH ANNUAL JURIED EXHIBITION
—
Opening Reception::
Friday, July 19, 6:30–8:30 PM Located Rotunda Gallery in La Jolla.
Exhibition Runs:
July 20 – August 24, 2019
More Information
C-Note Art Sale
—
Opening Reception:
Friday November 9, 2018 7-9 PM Located 1439 El Prado in Balboa Park.
Public Sale:
Saturday, November 10th, 12-5PM
Sunday, November 11th, 12-5PM
More Information
Athenaeum Music & Arts Library 27th Annual Juried Exhibition
—
Opening Reception:
Friday, August 3, 6:30-8:30 PM Located in Clayes Gallery and Rotunda Gallery.
Exhibit continues through:
August 4 – September 1, 2018
More Information
"Sometimes language fails us in our explanations of the secret and mysterious workings of things. I love painting because it never fails me there."
— S. Nixon