Creating from her ranch in Northern New Mexico, artist Stacy Nixon explores the magical undercurrent of life and the mystery of the subconscious through her painting and sculptural practice.
"I am not interested in visual reality, I am interested in the way our internal stories shape our lives."
BIO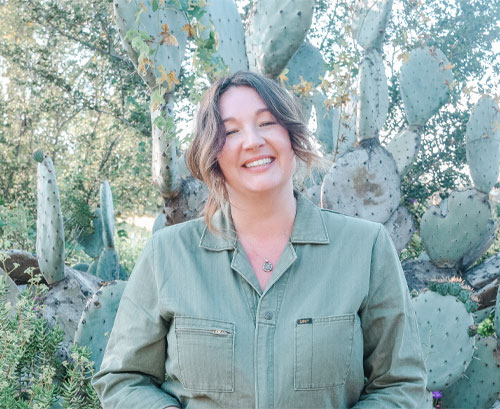 As a fifth generation native Californian, Stacy comes by her divergent tendancies and risk taking nature honestly.
She studied art and design in San Diego and became self employed at 22. Eventually, she moved to the country, homeschooled her 2 children, raised lots of chickens, bought a ranch in rural new mexico, became a pretty good rifle shot, and never lost her love of art.
Her work is created using gouache, oil, encaustic and precious gold and silver leaf. This combination of ancient and valuable materials combines to create luscious textures and finishes not commonly seen in contemporary painting using acrylic and modern mediums.
Stacy's award winning work has been juried consistently into some of the most noteworthy exhibitions in the region, been recognized by multiple artist in residence programs throughout the country, and can be found in private collections and illustrated publications around the world.
She has a deep desire to illuminate the connections between the conscious mind and the unconscious landscape of possibility, with lots of beauty on the side. Connection to history, story, myth, and magic are always present, waiting to be discovered.
Sign up for the latest
Exhibitions and Studio News